Welcome to Kaya Tours Ghana
Africa's Leading Travel and Tour Operator
Kaya Tours, Ghana Club Santana & Njoy Ghana Trip to Ada
Ghana Club Santana is a social non-political club that empower and create economic opportunities for its members.
Kaya Tours Ghana Limited has successfully delivered an incredible domestic fun trip to Ada, one of the best eco tourism hotbeds with endless posiibilities.
The 2 days 1 night journey was carried in an all luxurious bus with WIFI, fully Airconditioned, Bedroom, LCD TV's, toilet and bathroom with kitchen and microwave oven.
The bus first stopped at A1 raceway where the patrons participated in Go KArt racing competition.
After the grand durbar of the Asafutufiam festival, the revelers joined the busting night life activities in Ada, Brightest spot for a live band session with the vintage Sappers band.
Early Next Morning, drove 36 kilometers to Holy Trinity Spa, Sogakofe.


Holy Trinity Spa is essentially the ultimate romantic destination for holidays, vacation and getaways. At the Spa the team was welcomed with drinks at the riverside where they fed ducks and later crocodiles.
Holy Trinity Spa at Sogakofe has exquisite services in an ambiance where you can reconnect with nature. The spa has horses, camels, rabbits, birds, crocodiles, and water sports including Boat cruises.


In recent years Kaya Tours has established a firmer footing in Ghana's domestic Tourism.

The company has organized tours to Kwahu, Cape Coast, Kumasi, Axim, Akosombo, Tamale, and now Ada.
Get 3 months Dubai Tourist Visa within 72hrs at $150 Dollars.
+233 207 150 150 /+233 549 187 616
Kaya Tours Magical Trip To Akosombo
Enjoy amazing vacation to Dubai.        5 Days, 4 Nights. Starting $1,200    Terms & Conditions apply
+233 207 150 150 /+233 549 187 616
For ONLY $900 spend 3 days in Sao Tome. 
Package includes: Visa, Flight Ticket, Hotel accomodation, Breakfast, Tours, Casino, Transport to and from the airport.
Book and Confirm Now. This promotions run till October 2018
For ONLY $1,350 spend 5 Days 4 Nights in Dubai.
Package Includes: Flight Ticket, Visa, Tours, Accomodation, Transport.
This offer last till October 2018. Terms and Conditions apply
Kaya Tours Ghana Ltd., wins Africa Top 100 Tour Operators.
The Africa Top 100 Tour Operators is an Award to the leading outbound tour operators and DMC's that market and promote Regional destinations and Travels within Africa.
Kaya Tours Company Ltd., emerged winner for the Africa Top 100 Tour Operators award after initial nominations from across Africa. The nominations were selected by travel and tourism experts and vetted by The African Travel Awards Committee, Members of Africa 100 Travel Women and the Team Africa.
Kaya Tours Success and contributions to the growth of tour operations, destination marketing and branding in Africa serves as role model to aspiring tour operators to rise above the tough environment in tourism business on the continent.
Kaya Tours Ghana Ltd., is a member of SKAL INTERNATIONAL
Skal International is the only professional organization promoting global tourism and friendship. It is the only international group uniting all sectors of the travel and tourism industry.
Skal International has 15,000 members in almost 400 clubs in 87 countries.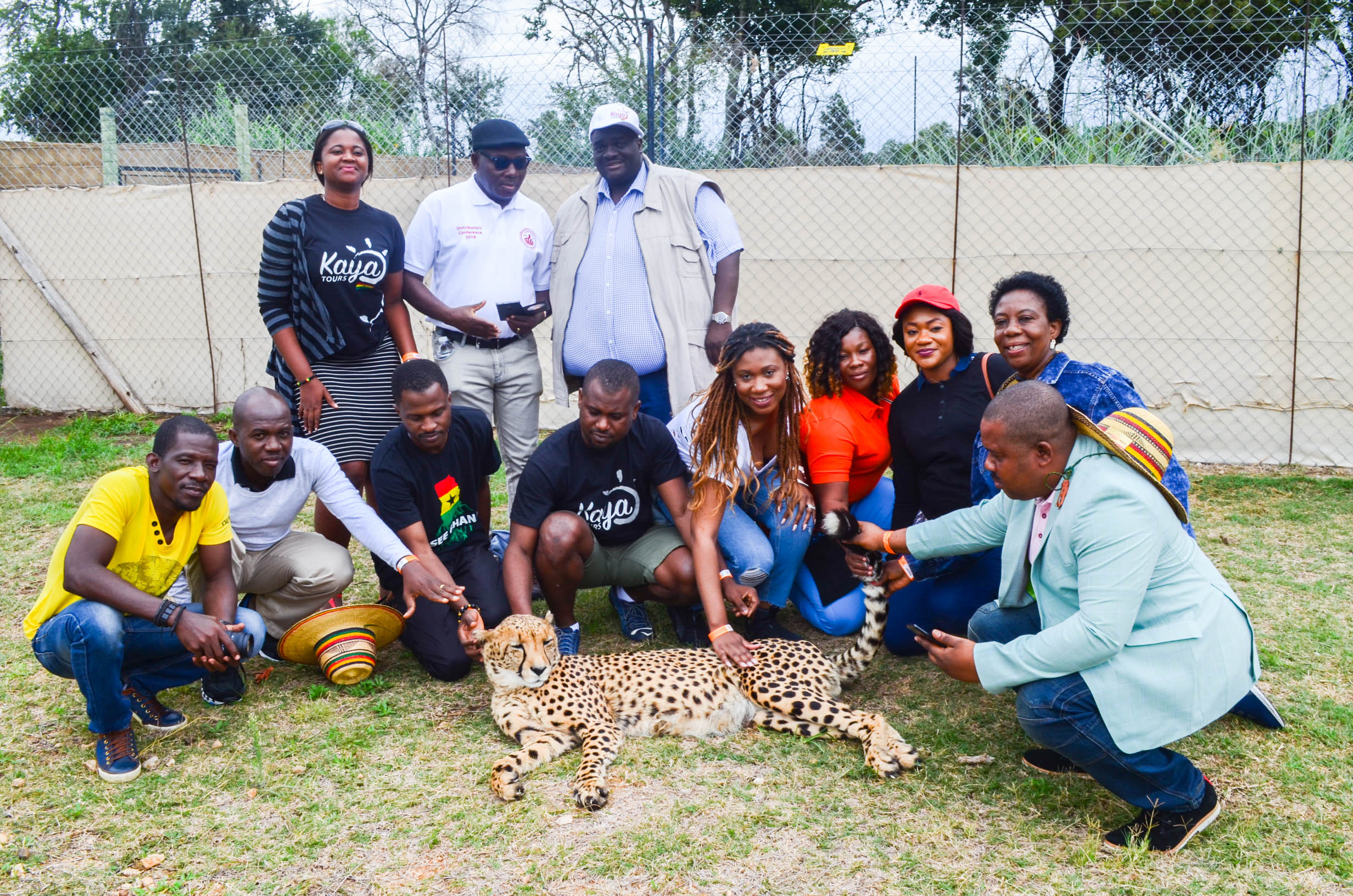 Travel To South Africa with Kaya Tours
Kaya Tours Israel Experiential Trip
Kaya Tours Magical Trip to Mombasa, Kenya
Visit Destination Tamale with Kaya Tours
"Thank you Kaya Tours for assisting in getting my visa, ticket, hotel reservation and a tourist guide for my South Africa holiday trip. I really appreciate. Thanks bunch"
"Touring the Bible land was fun and educative! 99% of the Bible event was seen, accomodation inexclusive hotels, 3 square meals in best restaurants in Israel above all free pilgrimage certificate! This happens only in Kaya Tours. Look further when tour is concern, Pastor Fred Anku personally recommends Kaya Tour for everyone. Shalom."
"Kaya Tours is a wonderful tour company and i am very pleased to have worked with them. They meet clients expectations in role of providing fun activitiesdaily, they adapt to ever - changing client demands and works effectively under pressure and they also have effective time management. Kaya Tours demonstrates adequate communication skills and completes all requested tasks and required responsibilities on time. I would recommend Kaya for both the nations and foreigners who want to have a good trip. Most of all i love the friendly relationship i have with the staff members of Kaya Tours, they are very friendly and patient. I love Kaya, thanks for giving me beautiful memories, my last trip was the bomb