South Africa is a country on the southernmost tip of the African continent, marked by several distinct ecosystems. Inland safari destination Kruger National Park is populated by big game. The Western Cape offers beaches, lush winelands around Stellenbosch and Paarl, craggy cliffs at the Cape of Good Hope, forest and lagoons along the Garden Route, and the city of Cape Town, beneath flat-topped Table Mountain.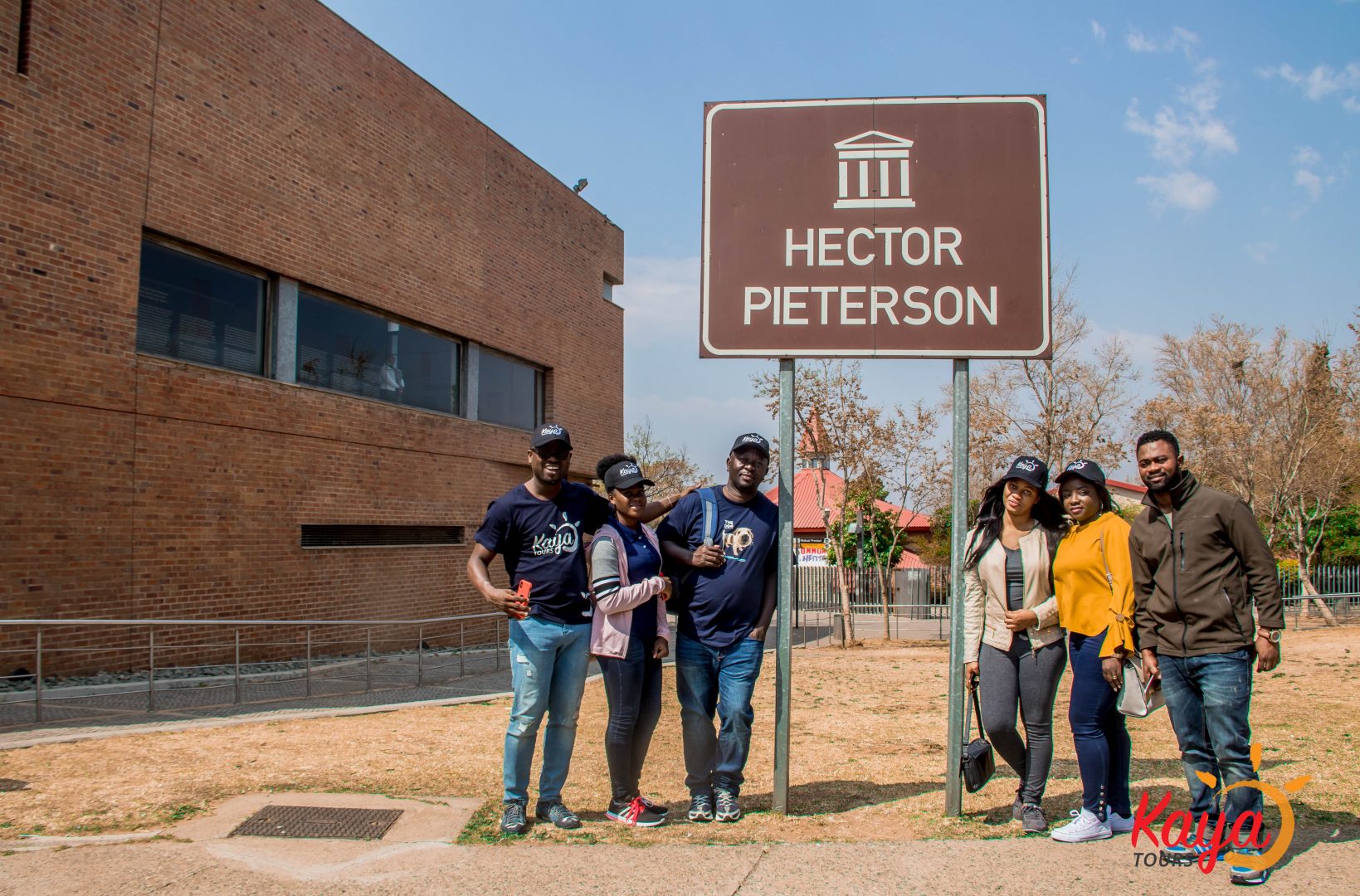 Places To Visit In South Africa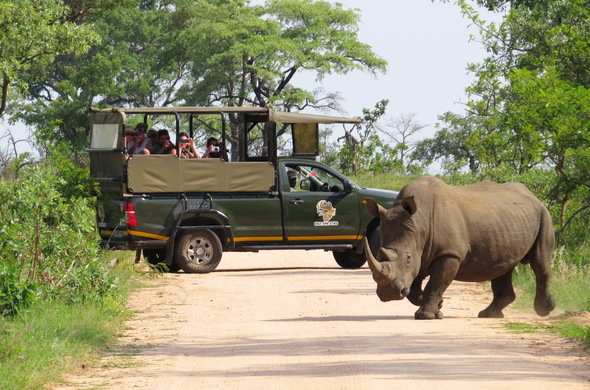 Kruger National Park, in northeastern South Africa, is one of Africa's largest game reserves. Its high density of wild animals includes the Big 5: lions, leopards, rhinos, elephants and buffalos. Hundreds of other mammals make their home here, as do diverse bird species such as vultures, eagles and storks. Mountains, bush plains and tropical forests are all part of the landscape.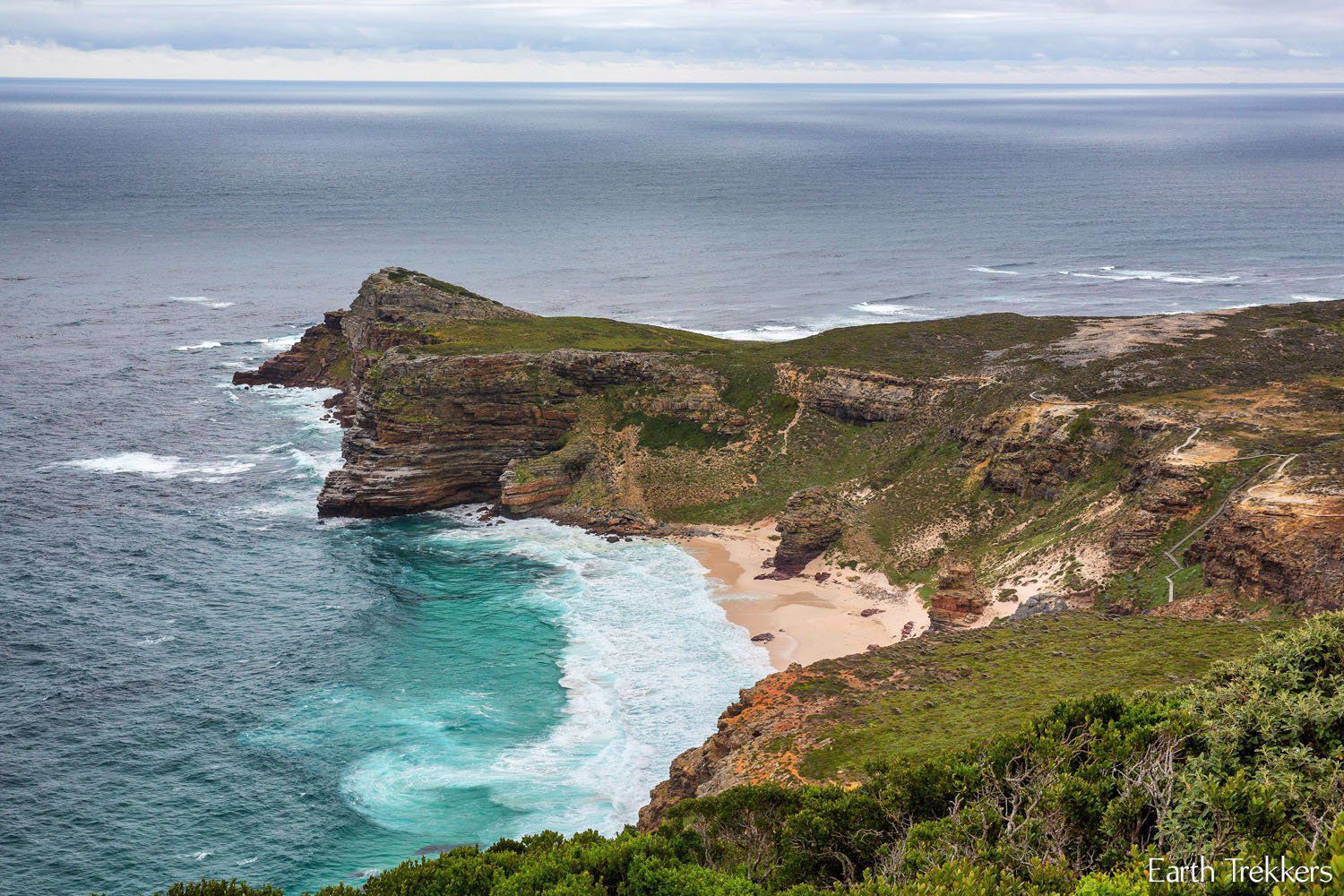 The Cape of Good Hope is a rocky headland on the Atlantic coast of the Cape Peninsula in South Africa. A common misconception is that the Cape of Good Hope is the southern tip of Africa. This misconception was based on the misbelief that the Cape was the dividing point between the Atlantic and Indian Oceans.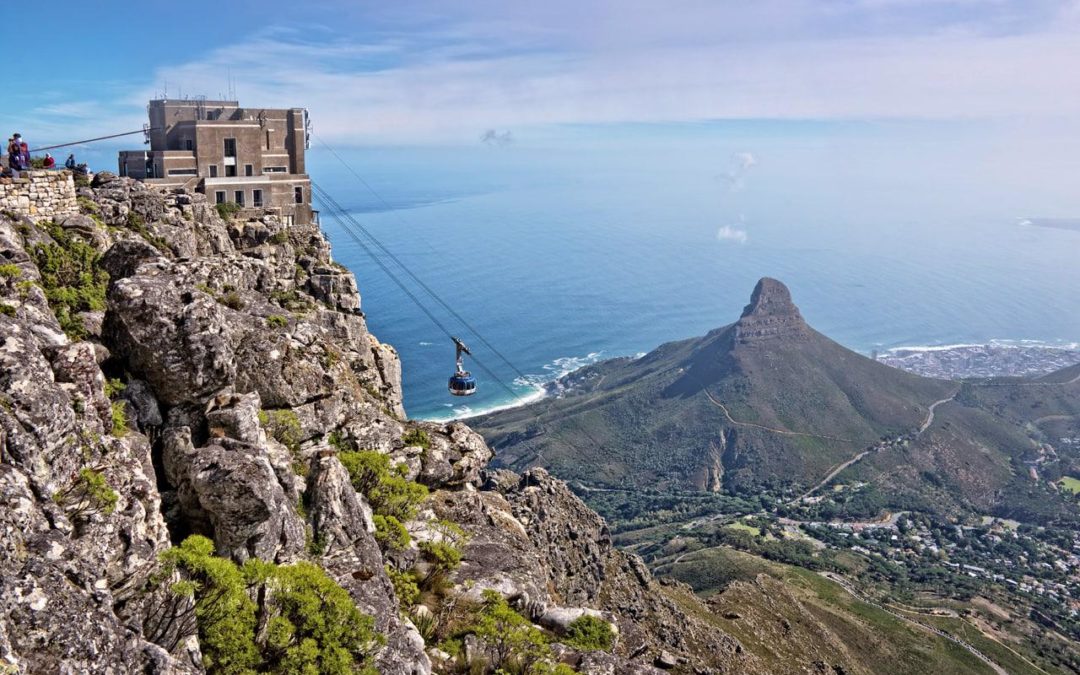 Table Mountain is a flat-topped mountain forming a prominent landmark overlooking the city of Cape Town in South Africa. It is a significant tourist attraction, with many visitors using the cableway or hiking to the top. The mountain forms part of the Table Mountain National Park.
Table Mountain National Park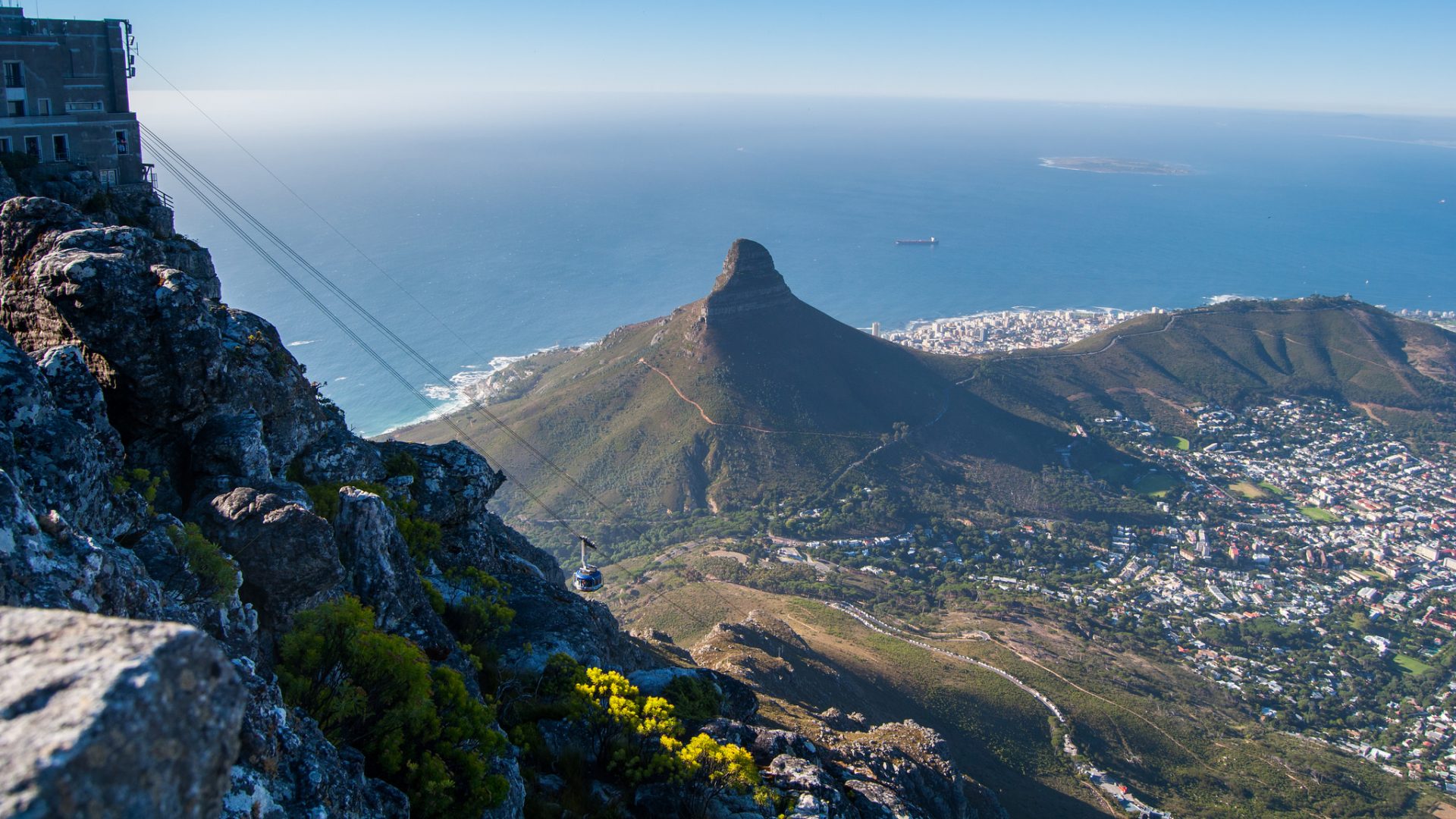 Massive Table Mountain National Park stretches from north of Cape Town down the Cape Peninsula to Africa's southwestern extremity, the Cape of Good Hope. Iconic, flat-topped Table Mountain is its centerpiece. The mountain's 1,086m summit affords sweeping views of Cape Town and Table Bay, and is reachable by cableway, bicycle, automobile or on foot. The park is also among the world's richest floral regions.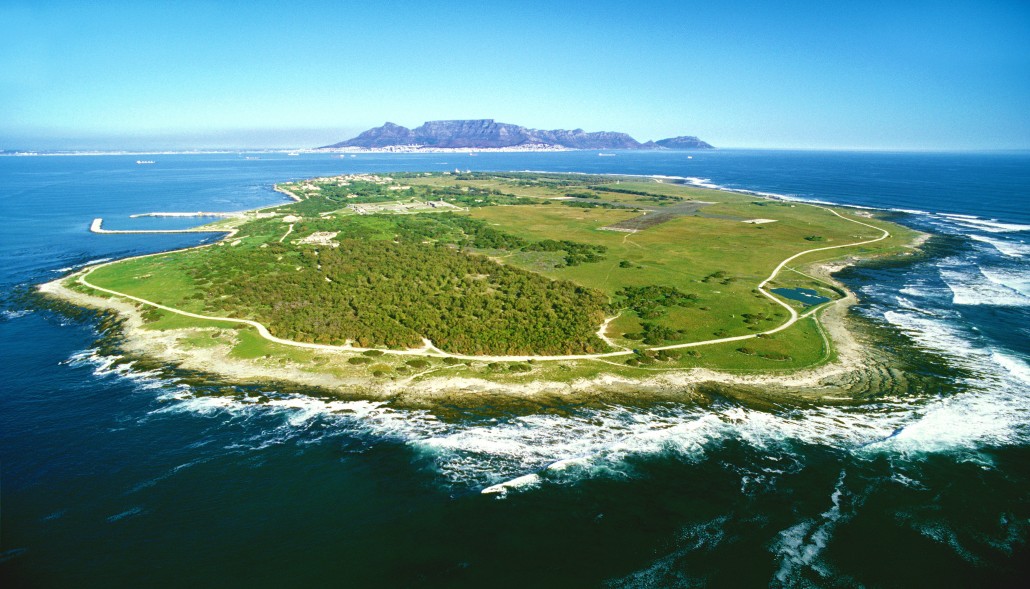 Robben Island is an island in Table Bay, 6.9 kilometres west of the coast of Bloubergstrand, Cape Town, South Africa. The name is Dutch for "seal island." Robben Island is roughly oval in shape, 3.3 km long north-south, and 1.9 km wide, with an area of 5.08 km².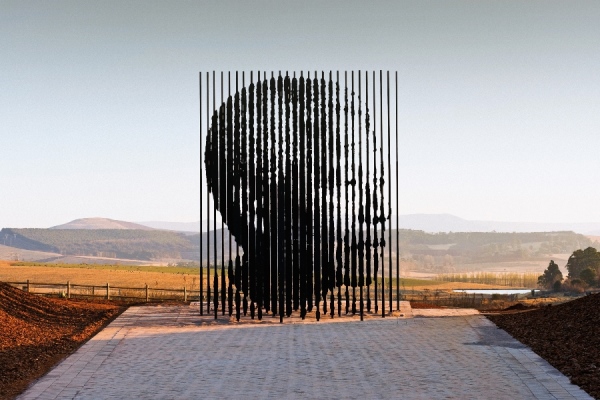 The Apartheid Museum is a museum in Johannesburg, South Africa illustrating apartheid and the 20th century history of South Africa. The museum, part of the Gold Reef City complex, was opened in November 2001.